Portillo - Rates & Reservations
2017 Ski Season Rates
Portillo offers SkiWeeks. These are all-inclusive, Saturday to Saturday stays.
All SkiWeeks includes:

Seven nights lodging
Seven days unlimited ski lift access (8 days if guest returns room by 10am on the 8th day)
Four meals per day (breakfast, lunch, tea and dinner)
Complementary use of pool, Jacuzzi, fitness center, gymnasium, aerobics and yoga classes, cinema, game room, children's activities, daycare center (3 to 7 years old), disco, piano bar, ski check, boot check and timed race courses.
Day care for children ages 3 to 7 is at no cost to parents. Daycare for children ages 0-2 is an additional cost.

Check-in and Check-out:

Arriving guests will receive their rooms by 2:00 pm. Check-out is before 11:00 am. If guests check out before 10am, they will receive an 8th day of skiing FREE!.
Portillo Hotel Rates(USD) - 2017 Season
 

 

 

 

 

 

 

 

 

 

 

 

LOW Season:

September 07 - September 14
September 14 - September 21
September 21 - September 28
September 28 - October 05

REGULAR Season:

June 22 - June 29
June 29 - July 06
August 03 - August 10
August 10 - August 17
August 17 - August 24
August 24 - August 31
August 31 - September 07

HIGH Season:

July 06 - July 13
July 13 - July 20
July 20 - July 27
July 27 - August 03

 
Special Themed Weeks at Portillo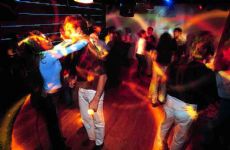 Portillo will offer five entertaining themed weeks during the season.Chilean Wine Week: "Top wines of Chile" will feature for a week, daily wine tasting from diverse Chilean wineries, classes and talks given by a sommelier, and special wine-themed parties. Seven days to explore seven vineyards - all at no extra cost.
Portillo stays for less than a week
Guests may stay in Portillo for less than seven days depending on room availability. We highly recommend, however, that our guests stay with us for a full week in order to fully relax and enjoy the service and pampering and weekly social activities offered by Portillo. Travel time between Portillo and other ski areas in Chile is 4-5 hours and will most likely waste a day of valuable vacation time.
Prices and Billing
Prices are subject to change without notice. Bills are presented in Chilean pesos at the market exchange rate. Rates do not include 19% Value Added Tax (VAT), which must be paid by our Chilean guests. Foreign guests who are not residents of Chile do not pay VAT if their account is paid in dollars or other national currencies.
Check in / Check Out
Check-in is after 2pm, however we have a changing area and check room so guests can ski prior to receiving their rooms on their first day as well as after check-out on their last day. Check-out is before 11am. If guests check out before 10am, they will receive an 8th day of skiing FREE!
Reservation Guarantee Policy
We require a guarantee payment of 50% of the total value of your stay when the reservation is confirmed. The balance should be paid 30 days before the date of arrival.
Cancellation Policy
Reservations cancelled 60 days prior to the reserved date of arrival: guarantee will be returned less a service charge equivalent to 10% of the value of the guarantee. Reservations cancelled with more than 30 days but less than 60 days before the reserved date of arrival: guarantee will be returned less a lost opportunity charge of 50% of the value of the guarantee.

If the reservation is cancelled or postponed less than 30 days prior to the reserved date of arrival, the guarantee will not be refunded if the ski area is open.
Road-Closed Policy
The road to Portillo is also the International Highway that links Santiago, Chile, with Mendoza, Argentina. The highway is maintained by the Chilean Ministry of Public Works, who is responsible for cleaning following snowstorms or other events. Portillo Ski Resort is not responsible for the condition of the road.

IMPORTANT: Guests who are unable to drive up to Portillo while the road is closed will be directly responsible for their accommodation and other expenses in Santiago or elsewhere. The nights that are not used at Portillo will be accredited to their accounts. Guests will be able to choose whether to transfer the credit to their extra services account (ski lessons, bar bills, etc.), use the credit toward a future reservation within the same season, or proceed for reimbursement through their respective agency.

Guests who are unable to descend from Portillo and must spend the night in the resort will be charged the full rate for their first night's accommodation. However, beginning the second night, a 50% discount will be applied to the normal rate.
Operations Guarantee
PORTILLO OPERATES WITH NATURAL AND MAN-MADE SNOW, WHICH ALLOWS FOR THE CONSISTENT OPERATION OF THE SKI AREA ONCE IT IS OPEN.
Reservations and Sales Information
Our reservation office in Santiago, Chile, is open Mon-Fri from 9:30am to 7:30pm. Time Zone: From March to October our time zone is the same as that of New York; during daylight savings time (October to March) we are two hours ahead of New York.